If you own a website, you should always work on it using the best SEO practices so that it will work well for your business. These practices include several aspects of SEO, such as keyword research, backlinks, and on-site optimization.
In this article, we will share with you six SEO practices that you should know and implement:
1. Use Your Main Keyword on the First Part of the Content
It's true that you need to use a number of keywords throughout your content. However, for your main keyword, it's best to have it on the first part of your content. If it is even possible, try and incorporate it in the first sentence itself.
A huge factor of a successful on-page optimization is the title tag. For this reason, you need to optimize your title tag by starting it with your main target keyword, using one keyword only, and at the same time, make sure that it is compelling.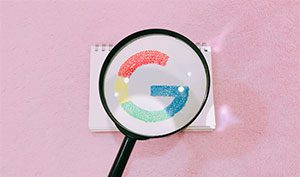 This is because search engines pay close attention to the terms of your title, and this is one way for crawlers to identify what your site is all about. On the other hand, compelling titles are essential because you will want to entice your users to click on it when it appears on the search results pages.
Site speed is one of Google's major ranking factors, which is why it's highly recommended that you ensure that your website loads as quickly as possible. Keep in mind that the average span of a user is typically between three to five seconds, so you need to catch their attention in that timeframe.
Utilize effective tools to check for the speed of your site. Other practices that you can do to optimize the speed of your website are to compress large-sized images, use lightweight themes, and use a content delivery network (CDN).
4. Optimize Image Alt Text
Alt text remains to be a significant factor in determining the ranking of a website, which is why it's important that you include this in your SEO strategies. Also, you only stand to gain more when you include alt texts on your website!
5. Prioritize Longer Content
No, this doesn't mean that you need to consider the word count because Google doesn't necessarily rank content based on its work count alone. Instead, the content must deliver valuable information that answers user queries. Content pieces that have higher word counts are able to target more relevant keywords.
Another aspect to keep in mind is that even though you were able to produce long-form content, if it is not of quality, then it will be pointless. Quality over quantity is what search engines are after.
6. Use Latent Semantic Indexing (LSI) Keywords
LSI's don't necessarily have an impact on your site rankings, but they can help you cover relevant information to the keywords and phrases that you initially targeted. With that said, this will help you get rankings for related search terms, and at the same time, you get to avoid keyword stuffing.
At this point, you now know some of the best SEO practices that you need to implement when you're working on your SEO strategies. If you are in need of professional SEO services in Idaho, then get in touch with Springboard Website Design in Meridian today! We help create website designs that effectively turn visitors into customers to ultimately help your business grow for long-term success.