Every website owner faces the exact same two problems.
Getting viewers to their website

Getting viewers to interact with your website.
If you have viewer traffic on your website, "hooray!", you've overcome the first hurdle.  So how do you get visitors to interact with your site?  That's the real trick that every website owner needs to figure out.  Over my years of website design, I've consistently seen 5 character traits that the best websites that actually convert viewers to customers get right over and over again.  If your site is not converting or has high bounce rates, you've probably got one or more of these traits wrong. Let's take a look.
The 5 website design traits are:
I've worked on a number of websites and can't say that I haven't committed these errors myself.  So take it from me, these are the MOST important traits your website can have. Whenever I review an existing client site or create a new one, I always go back to this list and make sure to tick each of the boxes for these traits.
Quick Note About DIY Websites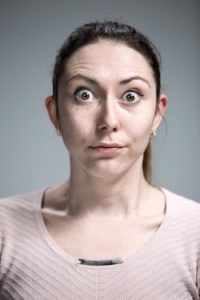 Before we dive in, let's discuss the type of websites that frequently miss the mark on one or all of these traits.  DIY websites such as Squarespace, Wix, Weebly are often the worst offenders. Those companies are actually pretty awesome at converting first time website owners into users of their platform.  Sure, they give you and even your grandma the "ability" to get a website going and they are happy to take your money for it. But are they showing you "how" to create a great website? Well, you've probably had an encounter once or twice with a website where you clearly thought to yourself, 'This looks like they did it themselves'.  While most viewers can respect the effort, it often doesn't lead them to buy your goods, read your articles, or purchase your services. So how can you fix this?
1. Customer Focused Messaging
Nothing is more important than the words you put on a page.  If the customer can't figure out what you sell or what service you are offering within the first 5 seconds or less, they will jump off the page (leads to higher bounce rates).  If you confuse the customer, you will lose! Stop creating noise, clutter and confusion. Create one simple message that customers can easily digest. If you are a website creator, your message on your homepage shouldn't be, "Let's Build Something Together".  What does that even mean? If you build websites, shouldn't you be direct and say what you do? Again, don't confuse the customer. Have clear messaging followed by clear calls to action.
Simple. Clear.  Easy to read. These are the successful traits of great website design. Here are some more things to look at:
Do not be afraid of "white space" on a page

Research topics like "Z" and "F" patterns

Look into making your site Accessible to viewers with disabilities

Choose high quality images (not grainy cell phone pictures)

Great web hosting for fast speeds and high up-time rates
3. Your Site Looks Up-To-Date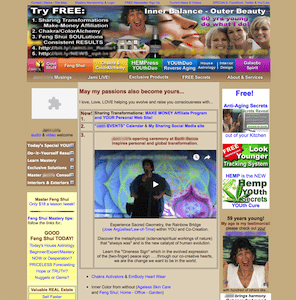 Have you ever been to a website that you know is 20 years old?  You and I both have and like us, most people generally pass on doing business with them.  Think of your website as if you had a storefront. Many of you probably do have a storefront.  At any rate, would you want to come into a store with paint peeling on the doors, dirty windows, and neon signs that are halfway lit?  No. So why would you keep your website that way? Website designs tend to last 24-36 months. Anymore than that, things start to look dated and people notice. Your website should have the look and feel of a vibrant and thriving business.  People connect with that sort of thing more than most website owners think.
When a visitor gets to your website, what do you want them to do?  Do you want them to "Buy Now", "Call Us", "Download Your Free Guide Here"?  Whatever it is, make sure to not have several different calls to action. Generally two Calls to Action (CTA's) will suffice.  You should have one main direct call to action like "Call Now" and one passive call to action like "Download your free resource guide".  Sound familiar? It's a great way to get your customers to engage. Again, don't confuse the customers. Make your calls to action succinct, easy to understand, and uniform.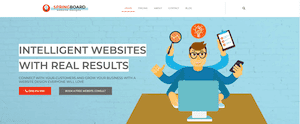 5. Consistency With Marketing Materials
Consistent messaging, colors, fonts and type of pictures all lend to the creation of a brand.  You create a strong brand by using each one of the aforementioned items in everything you do. Customers want clarity and identity to you and your brand.  All too often, website owners forget this when marketing their goods or services on social media. Remember to keep consistency throughout your marketing materials and BUILD YOUR BRAND!
Don't panic if you've had one or more of these issues.  You can fix them starting today. Knowing these principles can help get you on the road to success.  Start now and don't look back.
To hit a grand slam with your website, contact Springboard Website Designs at (208) 614-1590 or visit SpringBoardLabs.Tech for more information.