One of the biggest issues clients face when creating their website is the use of photos. What is the importance of good photos for your website? Photos on your website are much more than just placeholders that fill an empty void on a page. They have a lasting impact on every visitor to your page. If you really want to stand out from your competitor's sites, stand out with great photographs.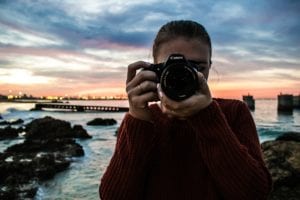 – We are incredible at remembering pictures.  Hear a piece of information, and three days later you'll remember 10% of it.  Add a picture and you'll remember 65%.

– Pictures beat text as well, in part because reading is so inefficient for us.  Our brain sees words as lots of tiny pictures, and we have to identify certain features in the letters to be able to read them.
When have you ever seen a grainy polaroid picture of a house for sale?  How about a picture of food in bad lighting in a print ad?  You haven't, right?  That is because food and real estate companies know the importance of good photos.  Good photos can make a boring meal look extremely appetizing.  Great photos sell houses.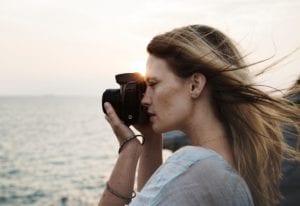 Good photos not only look great, but they provide a better customer experience.  If customers have a good experience on your site, the more they will return and the longer they will engage with your content.  Google really likes that and boosts your SEO (Search Engine Optimization) scores to help rank your site above your competitors.
Photos help to catch the eyes of your visitors and to get people clicking.  Your website is generally the first impression people will have of your business and obviously first impressions mean a lot.  If you can, investing in high-quality, original photos will always trump using stock photos but whatever you do, do not make your website look anything like the ones listed on my Top 5 Worst Website Design Fails list. A good website designer can help navigate you to great, free stock photos to use and help you avoid a bad website design.